You have the question ~ tarot has the answer ~ let me help you find it with a personal tarot reading.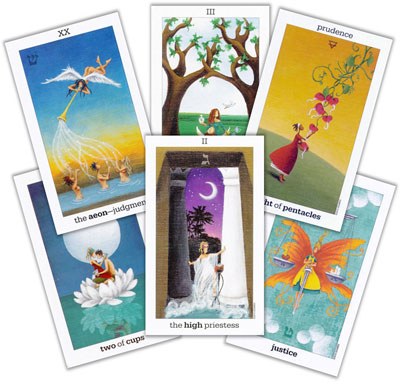 Do you have a relationship issue troubling you?
Are you looking to move home but you're uncertain of what to do?
Are your finances taking a hit and you're not sure of your next move?
Do you have two choices before you but instead of clarity, you have fog?
An honest and practical tarot reading can help you find the answers you seek and provide you with the clarity you need. Together, we can work out your best course of action, sift through your choices to find the one that works best for you.
We can do this via Skype, telephone or email. There are slight differences to each one and a quick browse through those options will help guide you toward the one that is right for you.
Just click on the reading you're interested in to the right for a quick link to buy that reading. Scroll down the page for more details about your choices.
Skype/Zoom Tarot Readings
By far the most popular choice as it allows us to see each other while we work on your tarot reading. You can also see the cards, if you like. This is a very personal reading, as if we are in the room together, sat at the same table. Unaffected by our locations in the world, it's the perfect choice for international clients. It comes in two further options, depending on the nature and areas you would like to cover: 30 minutes and one hour sessions.
Coming Soon: Skype readings are also available on demand – just click the Skype icon to connect with me & we'll get you booked in, your payment sorted & your reading underway in 5 minutes. If I'm showing busy or offline, simply book your Skype Tarot Reading through this page and the options above and we'll get you booked in asap.
If you're based in the United Kingdom, a telephone reading might be your preferred choice. We can connect at a mutually agreeable time and it also allows us to interact with each other. Depending on the depth of detail you want to go to, or the different areas you want to explore, Telephone Tarot Readings are available in 30 Minutes and 1 Hour options.
Best suited to forecasts and situations where you want your options explored, but you also want a less interactive experience. If you're the type of person who likes to think for a while and re-examine your options, an email reading might be the perfect choice for you. It means you have a record of your reading and also a beautifully presented document, complete with images of the cards from your reading, to refer back to. Seeing an image of your cards also allows you to examine them and gain further insight from them, adding to your tarot reading experience. Email Tarot Readings are available in short and in depth options, depending on your requirements. All email readings are presented as a pdf document within 48 hours of receipt of payment.
Email Tarot Reading Forecasts
If you're looking for a more predictive style reading, the Forecast Tarot Readings will be an excellent choice. You can keep to a general reading for the months ahead or you can specify a particular area of your life that you want to keep a close watch on. Subject areas include your love life, finances, work, family, social life or any other area that you want to focus on.
Get a quick answer to your burning question with a Yes No Tarot Reading.
I will personally respond with a hand drawn card and a short email reading that consists of a YES or NO from the tarot and a few sentences explaining the relevance of the card to your question.
All this for a rather lovely £5 – there's no reason not to!

Get set for the weekend with our Weekend Wonders Email Tarot Readings. Your question about the weekend ahead, three tarot cards, one paragraph – all for just £10.
Buy during the week with a 24hr turnaround (£10), also available on demand Friday through Sunday, check for status updates then (£20).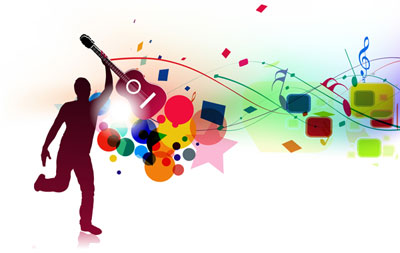 Customer Testimonial: "My reading with Catherine was very accurate, honest and insightful. She is empathic and considerate and the reading was done with tact and care. I've gained insight and understanding in matter deeply confusing to me, so it was well worth it and I will happily work with her again!" ~ Sara
The Small Print
I believe tarot readings are something that both the reader and the seeker are part of. These are your life situations that require your time and best decisions. What we do together is help you arrive at those best decisions by exploring your options and seeing which ones are best suited to you and your life.
No matter what we may discuss, or what may come up in your Email Tarot Reading, your decisions are ultimately your own. I am merely your guide, the one you chose to help you through this process to help you make your best decision possible.
What to do next
Simply choose the type of tarot reading you want and click the BUY NOW button. You will be taken to Paypal to complete payment. You will also receive a confirmation email that I have received your payment.
If you have chosen an Email Tarot Reading, this will be delivered to you within 48 hours of payment. If you have chosen an interactive tarot reading, I will contact you to arrange a mutually convenient time for us both to connect.
On either choice though, you may email me ahead of your tarot reading with any questions or information you feel is important to your reading and situation. If you want to discuss any part of the process ahead of your reading, please feel free to contact me using the email address you will be provided with after you have completed payment.
If you have any questions you want me to address before you book your tarot reading, please use the contact form to do so and I will respond to you as soon as possible. Please allow for different time zones while waiting for my response.
I look forward to working with you!
Sign up for my Newsletter for updates & offers